Alliance Equity Research is a trusted provider of institutional-level equity research
Independent Equity Research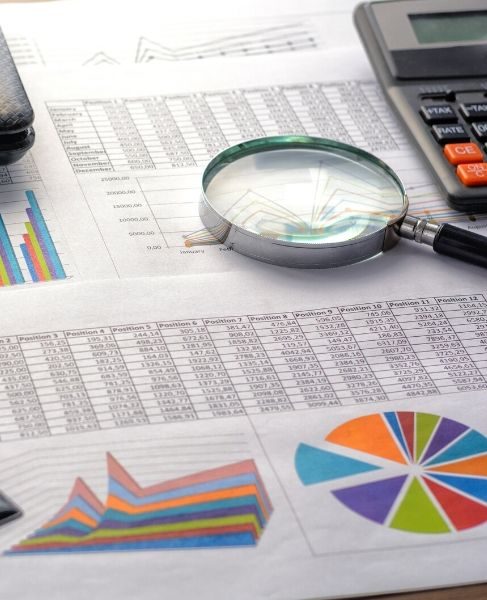 Why Independent Equity Research?
Our independent equity research services help small, medium, and large-sized financial services firms spend more time on their core activities and accelerate the idea generation pace cost-effectively. Our analysts are proficient in financial modeling, background research, idea generation, sector and thematic research, company analysis, absolute and relative valuation, as well as in data collection and analysis.
Alliance Equity Research Services
We provide a gamut of services in the Equity Research space.
A detailed initiating coverage report that touches upon a myriad of data points from micro to macro levels. Each initiating coverage report is accompanied by a detailed financial model which contains projections of the Income Statement, Balance Sheet, Cash Flow Statement, Ratio Analysis, DCF, GPCM, and GTM Valuation.
Quarterly Updates and Flash Notes
We provide timely quarterly updates on all the companies that we cover. Report updates help build investor confidence and let them stay at the top of all the events taking place in the company.
We closely track all the companies that we cover. In case of any major event taking place in the company, we quickly update the model to price in the effect of the event. Again, timely model updates help build investor confidence and let them stay at the top of all the events taking place in the company.
Our industry research reports aid investment management firms in understanding the economic and financial parameters that affect any sector or theme in a cost-effective manner.
Market Watch & Technical Reports
We provide daily/weekly market updates and other publications targeted at market constituents. We also provide periodic newsletters tracking sectors, markets, and economies.
Investment reports – Investment reports contain a detailed investment thesis and summary of the company. It is like an initiation report, except that it is relatively brief, and does not contain projections and forward estimates. It is suitable for public companies that want to increase their corporate visibility, or private companies that are looking to raise funds in the near future through a means of private (Venture Capital, LBO, etc) or public (IPO, SPACS, etc) issues.
Alliance's IPO analysis provides investors with an independent, reliable, and actionable assessment of the fundamentals of new public issues. It includes analysis of myriad factors including company profiling, business model and prospects, financial prospects, management quality, and risk profiling.
Investment Support Services
 Our Investment Support desk provides services that help asset managers prepare their briefings and presentations. Our team works with clients to prepare, revise or tailor existing materials to maximize positive reception from investors. These materials are constantly updated to fit the specific parameters that are being set out by our clients. Investment support services include investor presentations, pitch decks, company profiling, earnings presentations, and other important event updates.
We help our clients build forecasting modeling with in-depth evaluations and sensitivity analyses. The models are incorporated with highly structured and automated forecasts so that clients can further modify them at their end, creating firm-specific standardized templates and databases. Our services will help clients save substantial time and effort in updating financial models during earnings seasons, providing them with ease of doing business.
How could outsourcing the research provide you with superior ROI?
Unmatched quality: Alliance research team is equipped with a unique blend of experience, credentials, specialization, and results. Our unique "man + machine" engine provides sharp and actionable insights that help you make the most out of your core process.
Expand your coverage: Alliance Equity Research could help you to expand your coverage multifold. We have the expertise to cover all major geographies such as the US, Europe, Australia, the Middle East, and the Asia Pacific. Leverage our research expertise to foray into new horizons that were earlier not in your reach.
Multi-sector expertise: Alliance Equity Research has multi-sector expertise that could cover over 10,000 stocks across sectors like healthcare, technology, blockchain, edtech, industrials, electric mobility, oil and gas, consumer durables, FMCG, financials, media/entertainment, and telecommunications.
Superior process: Our proprietary "man + machine" engine helps us to deliver the highest quality of research. Alliance Deep Research Pro is our unique, indigenously developed tool that helps us to analyze securities based on 150+ checks. This one-of-kind tool, combined with the superior analytical capability of our team gives our process a superior edge.
Cost-effective: We proudly boast of providing the highest quality research at the lowest costs.